First Lady
Mrs. Barbara Richmond
First Lady Barbara Richmond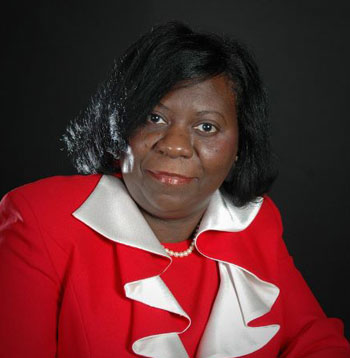 Barbara J. Richmond, born and raised in Natchez, Mississippi. She is the ninth child of eleven children. She accepted the Lord Jesus Christ at the age of ten and has been on the battlefield for the Lord ever since. Following high school graduation, Mrs. Richmond migrated to New Orleans, LA, where she furthered her education by attending Southern University of New Orleans.
Mrs. Richmond moved to Racine, Wisconsin, where she was employed by the city of Racine as a Secretary. She later, became a Liaison for the Racine Unified School District, where she worked between the school and home with the parents and principal for 7 years. Mrs. Richmond also worked for In-Sink-Erator for 13 years.
Mrs. Richmond has resided in Racine for 50+ years with her husband Reverend Fred L. Richmond Sr., the Pastor of the New Omega Church. She is the mother of five children and extended the doors of her home to 7 additional children. Mrs. Richmond and Pastor Richmond adopted their grandson, Dejarrion T. Richmond, when he was 3 years old.
Mrs. Richmond is currently active as a housewife and volunteers at the New Omega church. She works in the Youth Ministry and Sunday School. She is also the president of the Barbara J. Richmond Scholarship ministry, which was founded as an honor in her name. Such an honor recognizes her support and commitment to excellence in higher education. Mrs. Richmond has also been a Youth Leader, Church Secretary and has organized several ministries. She is a woman that loves the Lord and anywhere her service is needed she is willing to answer the call.
As to how she sees herself as a First Lady, she tries to be as positive as she can possibly be in her life so that she may be an example to others as she walks this Christian path. Mrs. Richmond said being a First Lady one must humble herself so that she does not think more highly of herself than she ought to. It is not easy to love those who do not want you to love them, but we must learn to love everyone because Jesus commands us to. Do not misunderstand me I am certainly not without flaws as some may think.
But I do believe that those of us who have been blessed to serve as First Lady was chosen by God to be who we are.
Your generous contribution to help support New Omega Baptist Church is greatly appreciated. Our prayer is that God will continue to bless you.
Tuesday: 7 pm (via ZOOM)
Wednesday: Bible Study 6 pm (via ZOOM)
Saturday: Prayer Service (PUSH) - 10 AM
Sunday: 10:30 AM
Worship service
(Live Streaming on Facebook)
New Omega Baptist Church
5731 Northwestern Ave,
Racine, WI 53406
Call: (262) 634-4655
Visit Us:
Map & Direction >
COVID-19:  Due to increasing COVID cases in the city of Racine, New Omega Sunday services will be live-streamed on Facebook at 10:30 am. For members attending in-person service, masks and a social distance of 6 feet are required.